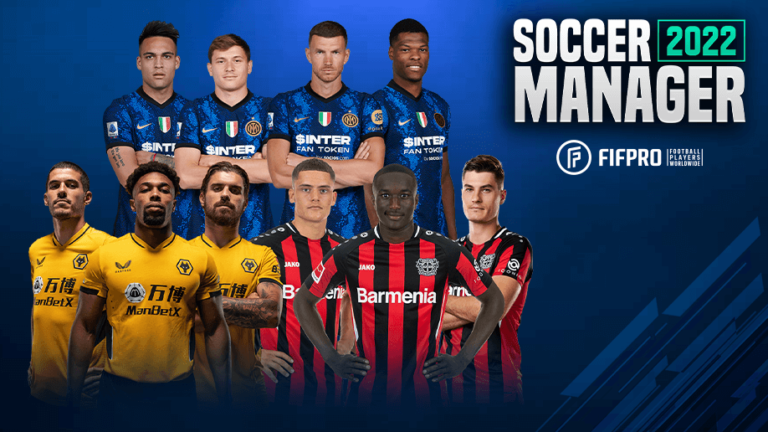 Invincibles Studio the innovative, well-established games studio with offices in Preston and Leeds is delighted to announce that it has signed several high-profile licences providing it access to rich content for its mobile games. These deals include new licenses with Inter Milan, Premier League team Wolverhampton Wanderers and teams from the Scottish Premiership.
In addition, Invincibles Studio has also been granted player likenesses rights from the Federation Internationale des Associations de Footballeurs Professionnel ("FIFPro"), the global representative of professional footballers.
These licence deals follow the highly successful launch of the studio's latest game in the Soccer Manager series, Soccer Manager 2022 ("SM22") which was launched in October 2021. SM22 has been exceptionally well received by the gaming community and it is expected to emulate the success of last year's edition which resulted in significantly increased revenues.
Invincibles Studio's games are played in 234 countries around the world, having been downloaded by more than 50 million players, with more than one million active monthly users.
The news of these deals follows an announcement that the company made earlier in the year stating that its seed investor, Mercia Asset Management, had invested an additional £3.0 million to help fuel growth. As a result of the investment, the business has invested heavily in marketing; launching a new website in August, opened larger development studios in Leeds and Preston and it also secured a renewal of its partnership with Mikel Arteta as the brand's global ambassador.
Mercia's lead investor, Julian Viggars, CIO of Mercia Asset Management PLC, said: "Since the beginning of the pandemic, Invincibles Studio has maintained its strong growth, and this is expected to be further boosted by these new licence deals, with the licence granted by FIFPro of particular significance. Invincibles Studio is clearly demonstrating the potential for UK-based developers to capitalise on the growing multi-billion-pound global video gaming market."
Invincibles Studio's said: "We are thrilled to be able to share news of these license deal. With continued investment and support from our investors Invincibles Studio is disrupting the football gaming market and we are delighted to be able to do that from our Northern roots. Our studio has some of the most talented developers from across the gaming community and we are highly optimistic about what the next 12 months hold for us, our team and our community."